The Road to Success
Learn how we make the process of car buying and selling better for everyone involved.
Watch Video
Customer Journey
Step 1
Easily find the perfect car
Your Express Storefront® is designed with modern shopping habits in mind. Customers can easily search and shop all of your inventory in your showroom or on any device. Responsive design ensures your inventory will look amazing on any size screen.
Step 2
Get pricing info upfront
Customers can see your best online price instantly or when they provide their contact info, if your OEM requires it. Your agents can communicate with them in real-time using our messaging platform.
Step 3
Build a deal in minutes
Customers can use your Express Storefront® to build their deal, taking into account different payment options. They can easily adjust the term and down payment.
Step 4
Value a trade-in
Customers can factor their trade-in value into the deal using Roadster's Express Trade® or a third-party tool of your choice*. Our proprietary trade tool automates the capture of their trade-in info, gives you complete control over the value of their vehicle and allows you to make them a firm offer in just minutes.
*The following third-party trade solutions are available for integration:
AutoHub, Edmunds TMV, Kelley Blue Book ICO, Kelley Blue Book Trade-In Value, TradePending, TrueCar.
Step 5
Add service and protection plans
Showcase your service and protection plans so customers can understand their value and easily add them to their deal sheet. They also have the ability to add on optional accessories.
Step 6
Accessorize
Make it easy for shoppers to customize their cars with optional accessories. Customers can load up on the extras they love — from cargo nets to cross bars — right from your Express Storefront®.
Step 7
Finalize the deal
You have the ability to adjust the deal sheet in real time. Once it's finalized, simply share it with your customers and get their approval.
Step 8
Schedule pickup or delivery
Customers love efficiency and convenience. Deliver both — and even their new car. It's easy for customers to schedule either a pickup or delivery that takes less than 30 minutes.
Everyone wins with a seamless retail experience.
See how Omnichannel Commerce helps dealerships sell more efficiently, while also driving customer engagement and satisfaction.
Watch Video
Sales Agent Tools
Step 1
Be proactive
Help your internet and BDC teams up their go-getting game. Using our sales agent tools, they can proactively send interactive deal sheets to customers who inquire about pricing or who are soon-to-be-off-lease. This builds customer confidence and reduces back-and-forth churn with your sales team.
Step 2
Wow customers in the showroom
Use our Vehicle Recommender to showcase cars that fit your customers needs. Then enable your customers to touch, tap and toggle their way through an interactive car-buying experience using iPads and kiosks in your showroom.
Step 3
Work deals with ease
Our Express Storefront® product comes fully loaded with powerful deal management tools. From your Dealer Dashboard you can communicate with customers, receive their credit application and trade-in info, and access their deal jacket to adjust terms as needed.
Step 4
Flaunt your F&I
Whether interacting with customers in-store or online, there are several opportunities for you to educate customers about the value of your service and protection plans, and entice them with accessories. It's easy for customers to add both to their deal sheets.
Step 5
Know your stats
See which agents are using your Express tools most effectively and how it's impacting your bottom line. Our full reporting suite helps everyone perform at their peak.
"
Our sales team starts every deal with Roadster. It is seamless and they love it.
Rene Lawson, Sales Director
Longo Toyota
More Stories Get Started
Setup
Step 1
Get up + running fast
Our implementation team will get you ready to roll with Roadster in just weeks. An inventory feed is set up with your existing provider and we'll load your specified finance and lease rates, layering in all applicable incentives, rebates, taxes, service plans and accessories.
Step 2
Integrate your current systems
We work well with others — website providers, CRM companies, trade valuation tools, lending solutions, auto decisioning tools, etc. You can easily integrate them into our solution to help your team function as effectively as possible. View our full list of valued partners.
Step 3
Get compliance cleared
Whether it is OEM compliance, regional market compliance or your own dealership's legal compliance — we go through the necessary steps to ensure you're in the clear before launch day.
Step 4
Drive in traffic
Once your Express Storefront® is live, we'll help make sure customers know all about it. We'll supply you with free marketing assets that are customized to your brand — like homepage heroes, banners, buttons and video assets — to help drive traffic to your shoppable inventory.
Dealer Success + Training
Step 1
Get off to a strong start
We'll train your entire staff remotely on the customer journey, and sales agent and deal management tools. We'll start with a management meeting to ensure alignment and to customize our training to your existing process. The idea is to get you up and running fast so that we can make our in person visit more meaningful.
Step 2
Review + improve
Personalized follow-up comes standard with any Roadster product you purchase. We'll check in frequently, post-launch, to make sure everything is going smoothly — including setting up your CRM, on-boarding new hires, modifying configurations and reviewing our reporting suite.
Step 3
Roadster Academy
Level up your training with Roadster Academy. Certification programs and resources are uniquely designed for individual dealership roles: From sales managers to BDC reps, everyone can become an Express Storefront expert in no time. A savvy sales team leads to more personalized experiences, greater sales efficiency and happier customers. That's good for everyone. Learn more .
Step 4
Receive ongoing support
Our support never stalls. Our dealer support crew is available to offer you real, live help any day of the week.
Reach out to us at:
[email protected] or 1-833-568-5968
Roadster Academy
Comprehensive learning resources for today's modern dealership
Express Storefront® Certification
Becoming a certified Express Storefront expert leads to more personalized experiences and happier customers. The more you know, the better you can navigate through your Express Store with confidence and ease.
Flexible, Guided Learning
Roadster Academy supports multiple learning formats, with a mix of video and written tutorials. We're with you every step of the way. It's interactive learning on your terms.
Expanded Capabilities
Extend your reach and your bottom line. A savvy Express Storefront sales team allows you to serve more customers per day, which translates to greater sales efficiency and increased CSI.
Details, Please!
6 features your team will love
1
Flexible Course Format
You're a busy person. We get it. Start and stop anywhere and pick up where you left off, any time.
2
Mobile Ready
Enjoy easy, on-the-go access to all learning materials when it's most convenient for you and your team.
3
Full Resource Library
Optimize your Express Store where you need it most. Take unique courses tailored to your role, and download reference content such as best practices and marketing strategies.
4
Quick Quizzes
Put your knowledge to the test with quick comprehension check-ins.
5
Available 24/7
Up late? Keep on training even after the dealership lights go out.
6
All Inclusive
Seriously, it's already included in your Express Storefront subscription. We don't joke about helping you perform at your best.
By The Numbers
Offerings
90+

Courses

10+

Programs

5

Live Trainings
Engagement
21,000+

Learners

300,000+

Completed Enrollments

17,000+

Hours Spent on Learning

12,000+

Completed Certifications
Certified Agents
"share" vehicle details with customers over 11x more than non-certified agents
"complete" vehicle orders over 8x more than non-certified agents
start over 10x more orders than non-certified agents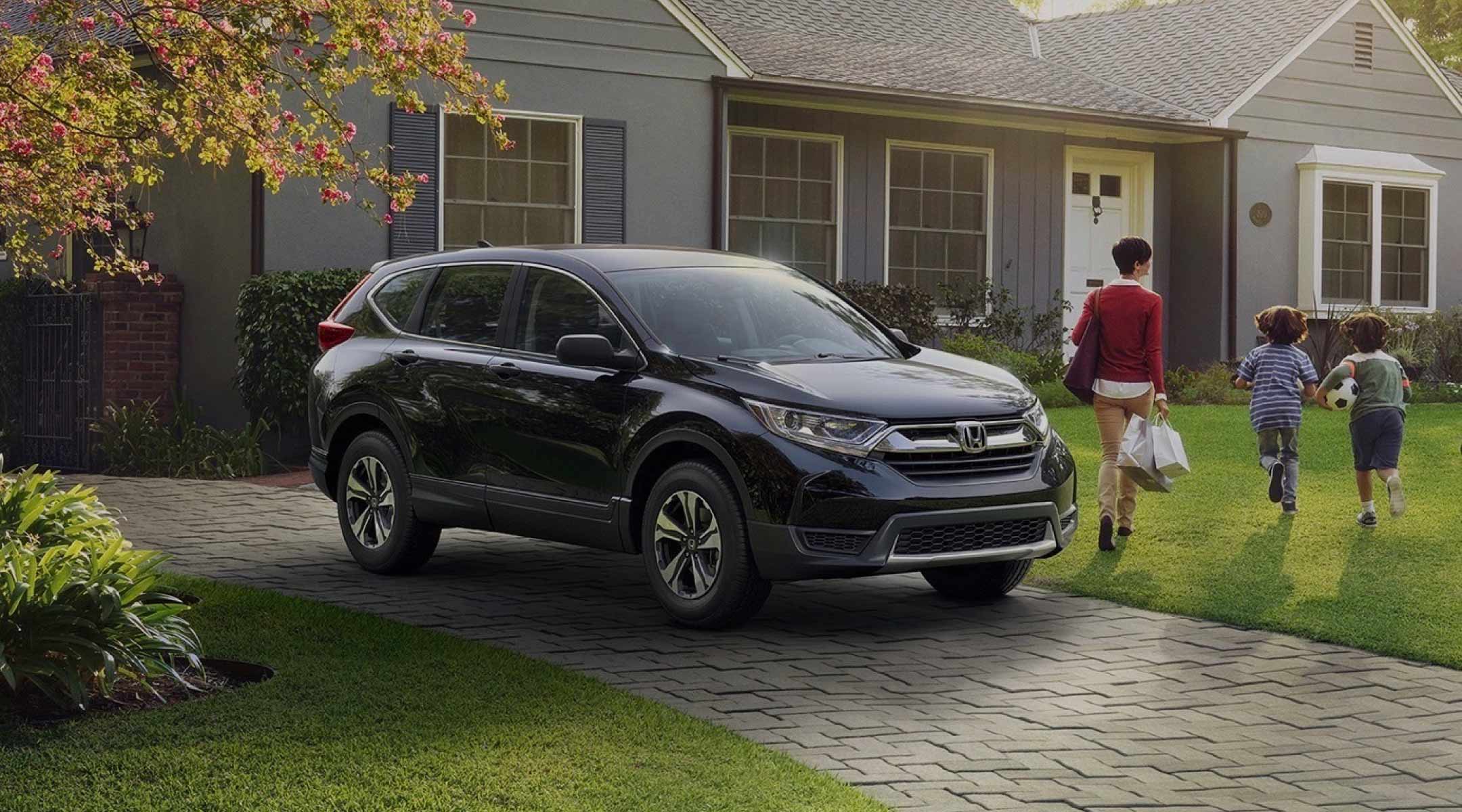 "
With Roadster Academy, everyone understood how to use the Express Storefront even before training began. We perfected what we learned during training, and in just 19 days, we had 231 in-store shares and 17 orders.
Peter Larson
General Sales Manager, Manchester Honda